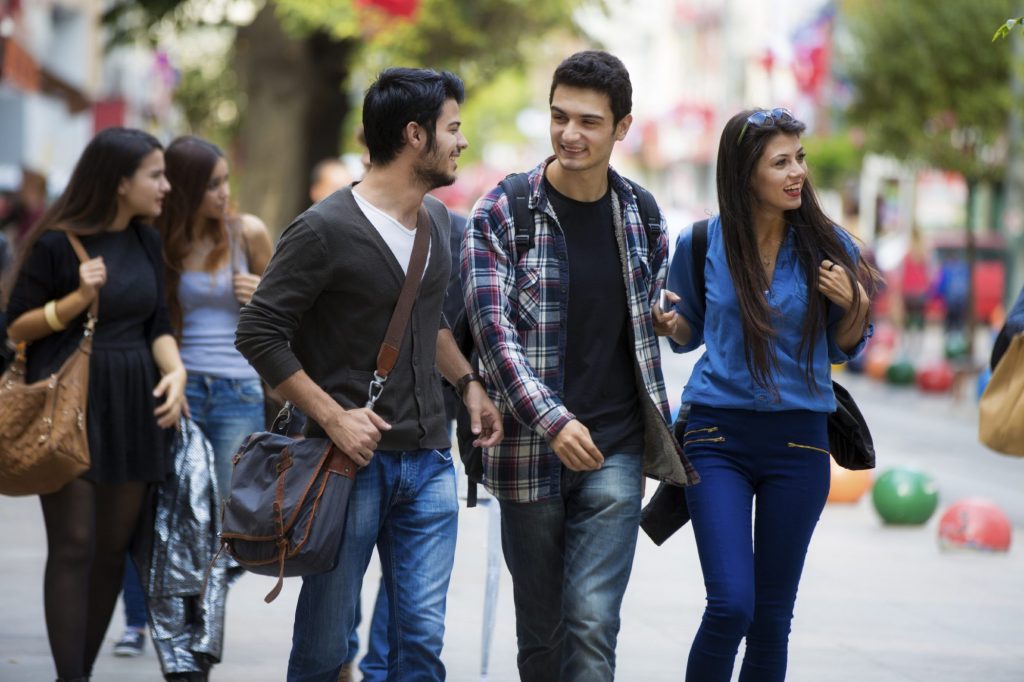 How to Choose an Institute in Victoria for Advanced Diploma Course in Leadership and Management
Hello everyone.
Are you a student who is planning to study in Australia? Do you want to excel at a leadership position but don't know which institute is best? Are you worried if the institute you are applying to is right for you? Fret not! In this blog, we will address all these worries and much more.
Australia is a land of diversity. It has always welcomed people, especially students. These new statistics from the Department of Education are evidence of its popularity for anyone interested in studying here.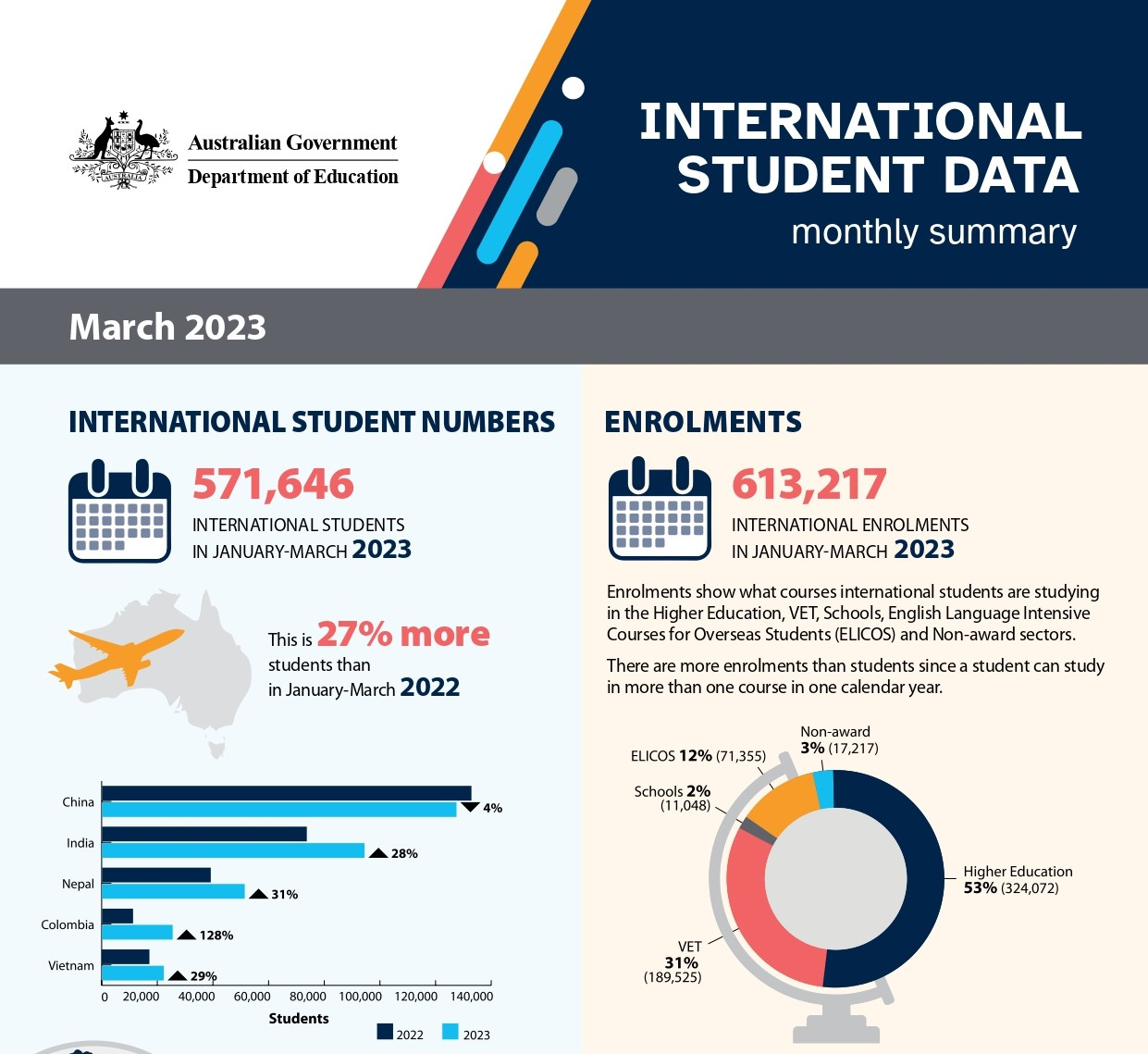 (VET- Vocational Educational and Training)
(ELICOS- English Language Intensive Courses for Overseas Students)
As you can see in the data Australia is a popular educational destination for international students. It allows the students to dream bigger and better. The country offers them institutions that are globally recognised. Students also learn in-demand skills which are a part of education design.
Australian educators have created a solid framework of education and training that will make you a favourite from employers around the world.
There is a course for every aspirant but today we are going to talk about the Advanced Diploma Course of Leadership and Management.
This course focuses on creating leaders of tomorrow. Students gain experience in critical thinking and decision-making to navigate teams at the workplace.
Let us begin.
About Advanced Diploma Course of Leadership and Management- BSB60420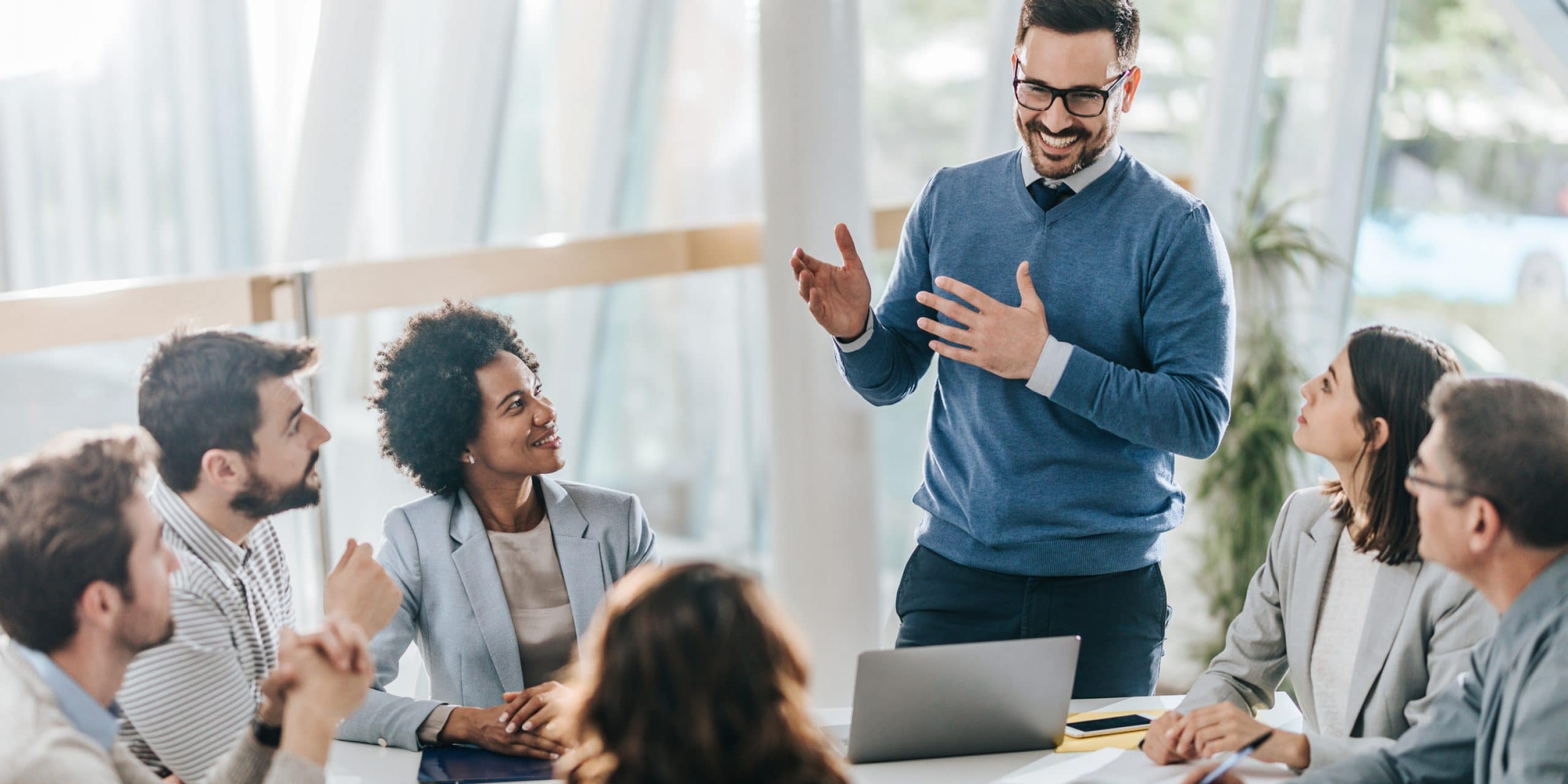 First, about the Advanced Diploma Course in Leadership and Management. What are the eligibility requirements? Who should apply for this course? What are the career opportunities for the course in leadership and management?
Description
This course is for those individuals who want to position themselves at a leadership and management level. Individuals at this are expected to have knowledge and skills to navigate teams to a goal. Their expertise and skills are highly in-demand across a range of industries.
The course teaches students to use judgement and resourcefulness to manage teams. They learn to be accountable for team outcomes.
They learn to use analytical skills and mark their places with impactful communication. They drive results with critical thinking and decision-making skills.
Eligibility
Age Eligibility
Any student must be 18 years and above to enrol in this course.
Entry Eligibility
An applicant must have completed a Diploma or Advanced Diploma.
OR
An applicant must have two years of full-time work experience in an operational or other leadership position in an organisation.
English Eligibility
TOEFL IBT score of 54-56 equivalents
OR
OR
PTE Academic band score 42
OR
Having a III Certificate in Spoken and Written English
OR
Completed General English at an Upper Intermediate level
OR
Students have studied for 5 years in an English-Speaking Country
OR
Completed Senior Secondary Certificate of Education in Australia
OR
The student has completed his/her education in Australia with a Certificate IV or any foundation course
OR
Students have English as their first language.
Language Literacy & Numeracy Test
It is mandatory for applicants to take the LLN (Language, Literacy, and Numeracy) test before the course starts.
Pre-Training Review (PTR)
A PTR is conducted before the enrolment to assess the needs of students and the training provided is a match. The student's current level of proficiency in English and communication skills are reviewed.
Course Units (Core & Elective)
Students of the Advanced Diploma Course of Leadership and Management- BSB60420 will have a total of 10 units (5 core units + 5 elective units).
There is a provision for electing 2 units out of 5 elective units which are relevant to the course or work environment. (It is noteworthy that these elected units must align with AQF (Australian Qualifications Framework) and are valid by the industry.)
OR
All 5 elective units could be selected from the list given below

Core units
BSBSTR601 Manage innovation and continuous improvement
BSBCRT611 Apply critical thinking for complex problem solving
BSBOPS601 Develop and implement business plans
BSBLDR602 Provide leadership across the organisation
BSBLDR601 Lead and manage organisational change
Elective units
BSBPMG633 Provide leadership for the program
BSBPMG637 Engage in collaborative alliances
BSBSTR602 Develop organisational strategies
BSBSTR801 Lead innovative thinking and practice
BSBSTR802 Lead strategic planning processes for an organisation
BSBSUS601 Lead corporate social responsibility
BSBTEC601 Review organisational digital strategy
BSBXCM501 Lead communication in the workplace
BSBCMM511 Communicate with influence
BSBCRT511 Develop critical thinking in others
BSBHRM613 Contribute to the development of learning and development strategies
BSBHRM614 Contribute to strategic workforce planning
BSBHRM615 Contribute to the development of diversity and inclusion strategies
BSBPEF501 Manage personal and professional development
Possible Career opportunities
(Here are a few possible career opportunities that this course could lead to post-completion. But there are a vast number of chances that could be available beyond this.)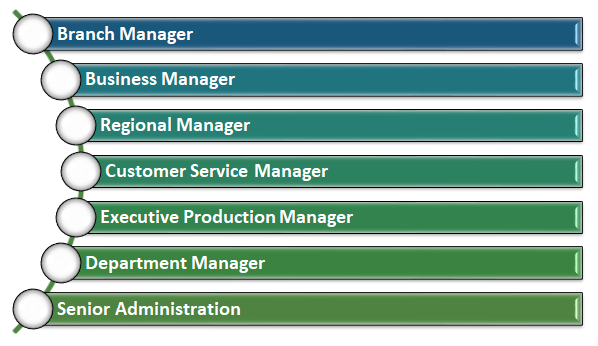 Branch Manager
Business Manager
Regional Manager
Customer Service Manager
Executive Production Manager
Department Manager
Senior Administration
Business Analyst
Business Manager
How To Choose an Institute to Study in Victoria, Australia
Now that you have read the requirements for the course and the possibilities it could open for you. You must be wondering how to pick the right institute to study. Well, we got you. Here is how you choose the right institute for you. An institute that will prepare you with the necessary skills and qualifications for a safe and brighter future.
1. Location of the Institute
This one is important because it will transcend factors like the cost of living and post-study work rights.
The Australian Department of Home Affairs states that the country has three tiers regarding post-study work rights.
Tier 1 Sydney, Brisbane, Melbourne
Tier 2 Major Regional Centres and Cities: Hobart, Canberra, Newcastle, Lake Macquarie, Perth, Gold Coast, Sunshine Coast, Wollongong, Illawarra, Geelong, Adelaide
Tier 3 Rest all the locations.
Choosing a smaller region may incur fewer expenses for housing and travelling. So, choose a location according to that.
2. Check the CRICOS (Commonwealth Register of Institutions and Courses for Overseas Students) Registration
This is very important to consider. If you are enrolling for a course that is not CRICOS registered but available for international students, then you will not be able to apply for a student Visa. For more information, you can visit the CRICOS registry https://cricos.education.gov.au/ here you will find all the CRICOS registered centres and the courses they offer.
3. Is Your Course Available?
Check with the institute for the availability of your course. You can visit the website of the institute or check the CRICOS registry.
4. The Course Fee
The course fee is also an important factor to consider. Check beforehand how much the fee is and if it suits your budget. Check for any scholarship programs available with the institute.
5. Course Requirements
Students should have all the necessary paperwork for applying to the course. Institutes have different requirements to enrol students. For example, in some Institutes the criteria for the English language might be different and for some, it might be different. So, you need to find the one that suits you or you can prepare paperwork for the one you want to enter.
6. How Is the Environment of the Institute
Each institute has its personality and culture. You can learn about it on their website, official student groups, talk to a counsellor, and social media accounts. You can visit the institute as well.
It will help you decide if the institute suits you.
7. Check the Industry Opportunities
It is another crucial factor to consider. Your primary focus would be a job after the course. So, look for the industry opportunities available with the institute. These opportunities could be internships, work placements, and volunteer work. An institute offering such opportunities will help you prepare for real-world jobs.
Conclusion
Advanced Diploma Course of Leadership and Management- BSB60420 is an amazing steppingstone for any student looking to be in a managerial and leadership position. So, choose wisely and take counselling if needed. Also, moving to a new country is a substantial change so using all the details choose the right institute for you. Speak with the concerned staff at the institute for more information. If you have any questions do connect with the Stanford Institute of Technology (SIT). You can also call us at +61 450 811 553, +61 416 611 554